Get The Official Hoop-Feather T-Shirt
PLUS: Get 7% off your first purchase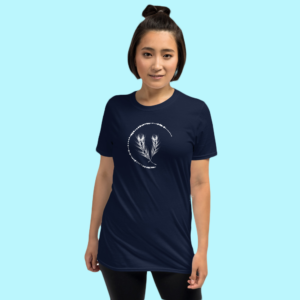 Pre-Shrunk 100% Cotton Unisex Tees
Only $19.99 - Worldwide Shipping!!
GET 7% OFF WHEN YOU SIGN UP BELOW FOR EXCLUSIVE VIDEO CONTENT

Pre-Shrunk 100% Cotton. Impress your neighbors with a cozy shirt that your missus (or mister) can slip on late on a Saturday morning
Support the creation of free weekly music videos,
artwork, live streams & more. Give back & get your hands on this beautiful shirt!
Your purchase enters you to win a virtual meet & greet with Yusif. Afterwards, he'll release an original composition inspired by the chat

GET 7% OFF WHEN YOU SIGN UP FOR EXCLUSIVE VIDEO CONTENT